Jouw haren en hoofdhuid optimaal verzorgen en beschermen is één van onze hoofddoelen. Daarom kiezen wij voor producten waar we 100% achter staan en die jouw haren de juiste verzorging geven. Al onze producten kan je ook verkrijgen in onze kapperszaak of in onze webshop. 
Wij werken in onze kapperszaak voornamelijk met de producten van Kemon. Dit merk staat volledig achter een zo ecologisch en milieuvriendelijk mogelijke aanpak. Daarnaast heeft Kemon een uitgebreid assortiment voor alle haartypes en stylen, voor zowel vrouwen als mannen.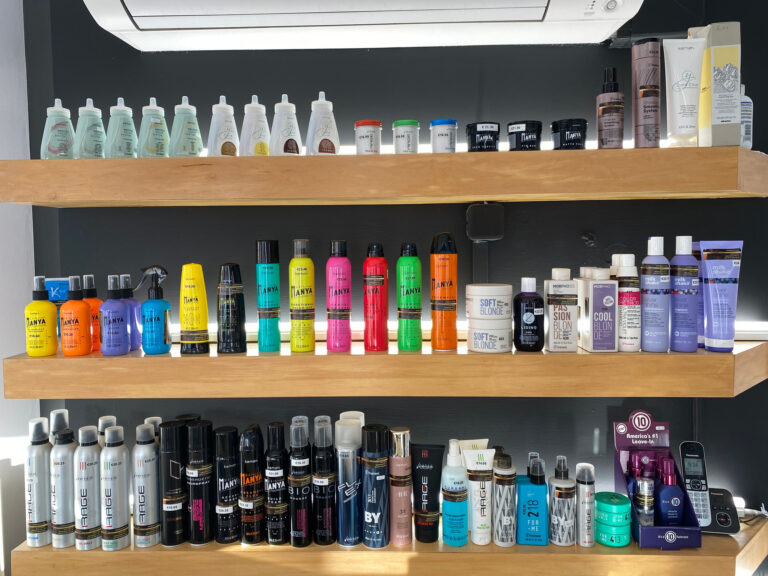 Hair Manya is een professionele lijn van Kemon voor echte stylingliefhebbers. De vrouwenlijn is onder andere geschikt voor het controleren en definiëren van zeer krullend, golvend of pluizig haar, het geven van body en volume, het vergemakkelijken van de styling voor de creatie van elke look, en nog veel meer! De mannenlijn zorgt voor perfecte styling en heeft daarnaast ook scheer-, huid- en baardverzorgingsproducten.
Deze lijn van Kemon streeft naar perfectie in het samenbrengen van wetenschap en natuur.
Actyva gebruikt meer dan 40 natuurlijke ingrediënten die in synergie werken met de nieuwste vindingen van het cosmetisch onderzoek.
De professionele behandelingen zijn dan ook ontwikkeld om de schoonheid van het haar te verbeteren en de gezondheid van de hoofdhuid te handhaven.
De Actyva-producten zijn met de grootst mogelijke zorgvuldigheid geformuleerd en garanderen onmiddellijk zichtbare resultaten.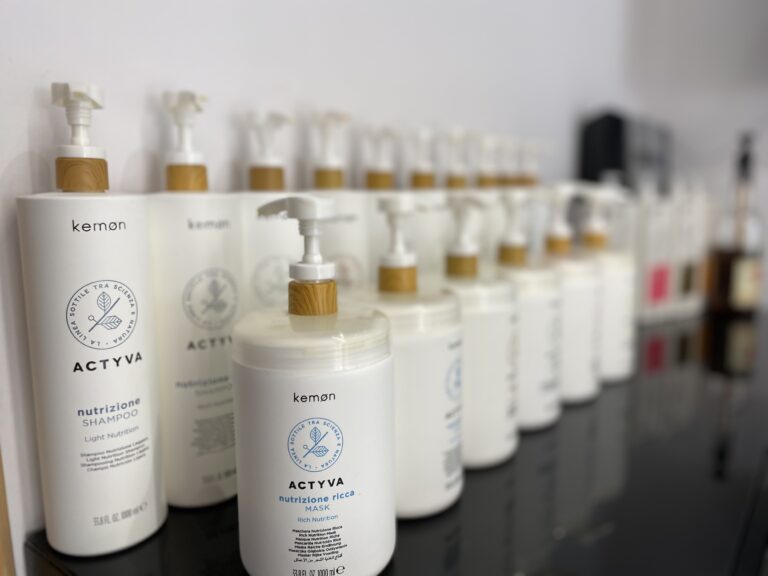 Het haar kleuren doen we met het Yo Color System van Kemon. Een veilig en mild systeem voor het kleuren en verzorgen van het haar: een natuurlijke touch voor gezond haar en een diepe en langdurige weerschijn.

Het is een complete welzijnsbehandeling, een zachte samenstelling op yoghurtbasis met gecertificeerde biologische ingrediënten.
De milde formules zonder ammoniak en PPD beschermen de gezondheid van het haar en tasten de haarstructuur niet aan.
Rage omvat zowat alle mogelijke afwerkingsproducten. Het bestaat uit een aantal klassieke producten, onmisbaar in het kapsalon. Tevens zijn ook de nieuwe trendy producten opgenomen in het gamma.